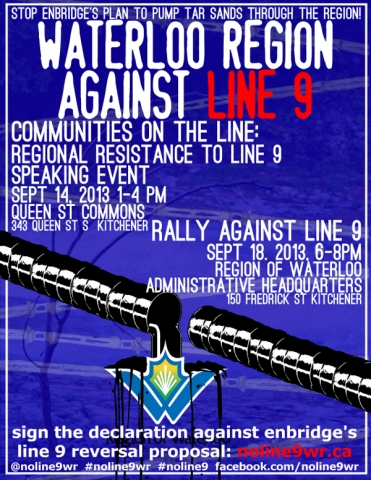 Join the Waterloo Region Against Line 9 Campaign for a friendly rally outside of the Regional Council! We will presenting our declaration and petition to the council and pushing for a resolution from the region to oppose line 9.
Come out and show your opposition to the Line 9 pipeline reversal and help push council to come out against the project.
We also invite people to come into the council building in a visual display of support when we present.
The Council meeting is at 7pm.